By: Tony "RadarX" Jones
Hossin is finally here! Are you ready to get your boots wet and take on a whole new area in PlanetSide 2? Before you hot drop into Hurakan, there are a few things you might want to know about today's update.


It's Not Ready Yet – I know, I know. "What do you mean it's not ready yet?" As mentioned by Creative Director Matt Higby last week, all Hossin bases aren't quite where the team wants them just yet. Don't worry, there is plenty of content absolutely ready to go, but the pieces that need additional work will continue to be added and improved over time.

The team wants your feedback on the continent, so after you try it out, take a few minutes to let us know how you feel about it.

Continent Locking is Here – Tired of every major fight being on Indar? Time to do something about it! Empires will now be able to coordinate their efforts and lock out spawning on that continent by controlling every point on the map. This could affect Hossin populations in exciting ways.
Outfit Recruiting – If you aren't part of a good outfit, you should be. This update will provide you tools to help locate a group that fits your needs (even if it's something weird like Kale-eaters). There is a group for you, we promise! You just have to find it.
Outfit Decals – Your outfit has pride and why wouldn't it? You guys did that thing that one time, remember? When what's his face l…you know what I'm talking about. Now you can display that pride with an outfit decal, so head to the Depot and grab one!
Outfit Base Capture – Your outfit put in the extra effort, so why not let everyone else know? Now when your outfit has the highest contribution to a base capture, your decal will be prominently displayed for all to see. That is until you lose the base again…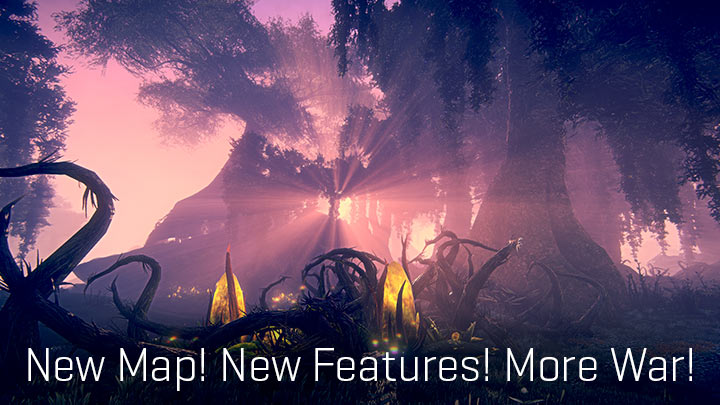 There is plenty more included with this update, so be sure to check out the Update Notes for a full breakdown of all the changes!