One thing PlanetSide 2 has is plenty of choices when it comes to hardware upgrades. Having the wrong weapon in a theater of battle can prove fatal to even the most seasoned veteran. Is theT9 CARV, the T9 CARV-S, TMG50, or the T7 Mini-Chaingun the best choice for Heavy Assault? Which Carbine should your Engineer run with? Should you spend your hard earned certifications or Station Cash on any these weapons? If so, which ones? And how do you know?

If you're having trouble answering these questions, there is good news! The weapon trial system gives you the opportunity to try out any vehicle or infantry weapon at absolutely no cost. If you haven't taken advantage yet of the weapon trials, check out these screens below to learn more:


Select "Try Now!"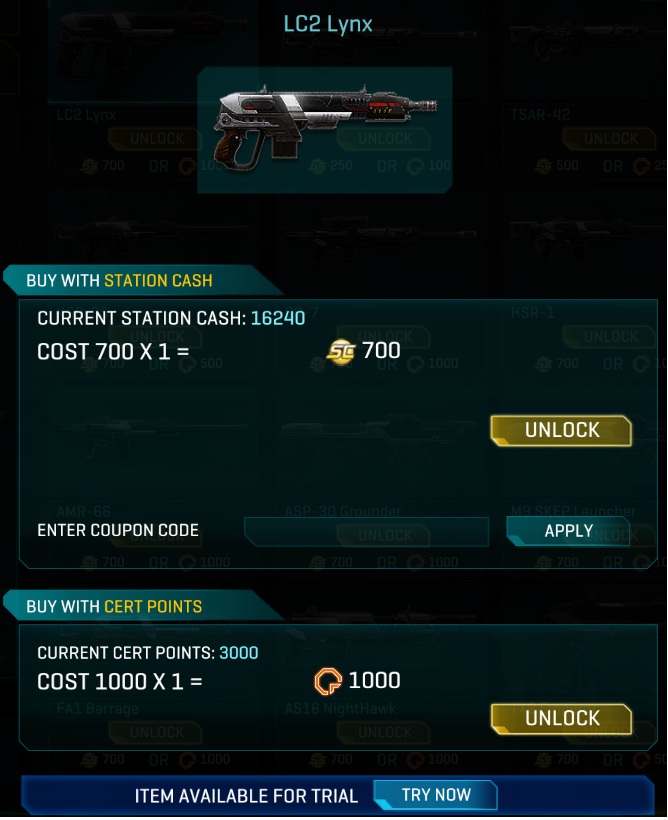 Your Trial has Begun!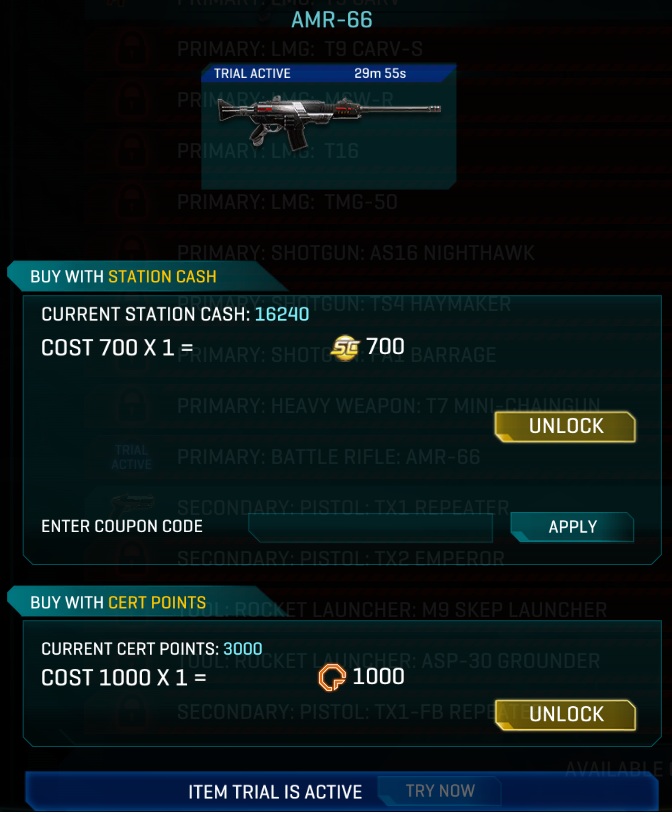 You can see the Active Trial here.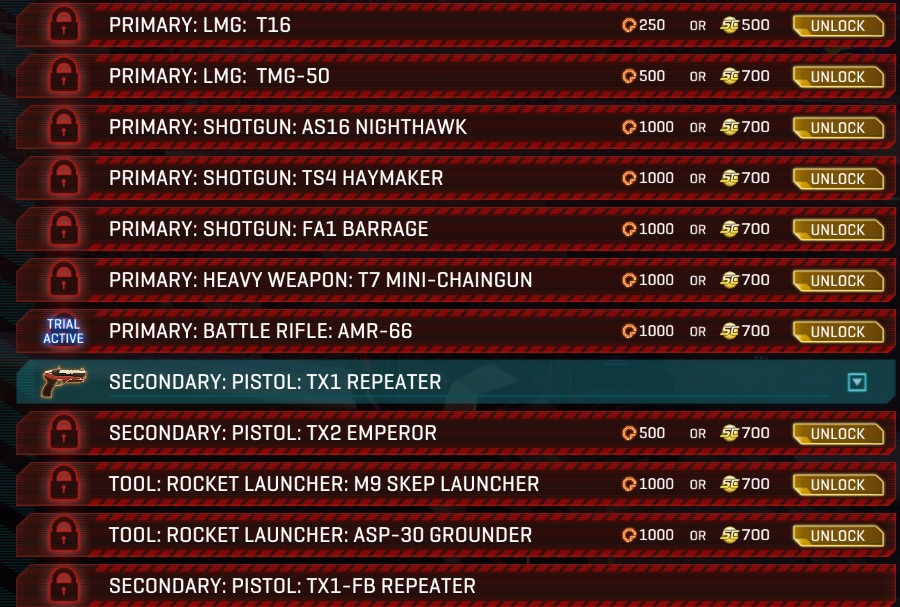 It's just that simple! No more buyer's remorse or asking everyone else's opinion, only for them to be wrong about what you needed. Just try it out yourself and see if it fits your playstyle. If not, you haven't lost anything and you can take a look at another. If the weapon does fit you, well, you'll know what to save for next!