Dedicated, resilient, and loyal are just a few of the words that describe those who have committed their time to the battlefields of Auraxis. Each and every soldier has fought valiantly beside their empire throughout the relentless battle, for what has now been five long years - that's certainly something to be proud of.
In honor of this momentous occasion, we have a slew of special activities for you to take part in!
Double XP Week
Get equipped, get moving and hit the battlefields - from Friday, November 17th, 2017 at 12:01 AM PT until Friday, November 24th, 2017 at 11:59 PM PT ALL players will receive double experience when fighting for their faction!
5th Anniversary Decal
Show your allegiance for PlanetSide 2! Starting November 20th, 2017, redeem the promo code 5YearsPS2 and you'll receive a special decal celebrating the game's 5th anniversary! (You can log in to your Daybreak account and redeem that code here)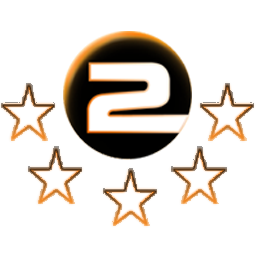 Fifth Anniversary Bundle
Fifth Anniversary Bundles are arriving in the depot on November 20th, 2017! This year, bundles are available in three tiers - Initiate's, Soldier's, and Commander's.
Each tier contains an assortment of different items, including weapons, camo, decals, and more. Soldier's and Commander's tiered bundles also include Heroic Boosts!
You can find a detailed list of exactly what each bundle contains here.
Livestream
What's a celebration without a party? Join the PlanetSide 2 team on Monday, November 20th, 2017 at 2:00 PM PT for an Anniversary Livestream over at twitch.tv/planetside2.
We're thrilled to be celebrating five years of PlanetSide 2 - share your favorite memories from Auraxis with us using the hashtag #5YearsPS2 on Facebook, Twitter, or the PlanetSide 2 Forums!