Look alive, Auraxians – a new update has just hit PC, bringing new weapons and armor sets along with it!
Rocklet Rifle: Rain justice from above with the Rocklet Rifle, a new Light Assault tool automatically in your tertiary spot. It's essentially a mini rocket launcher, but hey – a rocket launcher's still a rocket launcher, right? The Rifle can be fired in single shots, or you can alt-fire to unload the entire magazine at once. While it can only be hip-fired, the Rocklet Rifle is great for taking out armor from the air.
NSX Masamune: This bad boy is a quad-barrel NS rocket launcher. When scope-fired, the Masamune launches 4 rockets quickly in succession that can be guided by laser. Hip firing this weapon unloads all 4 rockets simultaneously for extreme burst damage. Want the next level in firepower? Grab the Masamune from the Depot for 799 DBC or 1000 Certs.

AVA Armor Sets: Created through the Player Studio by Doku, the AVA Armor Sets are available exclusively for the Terran Republic. Pick them up as a bundle in the Depot for 3999 DBC.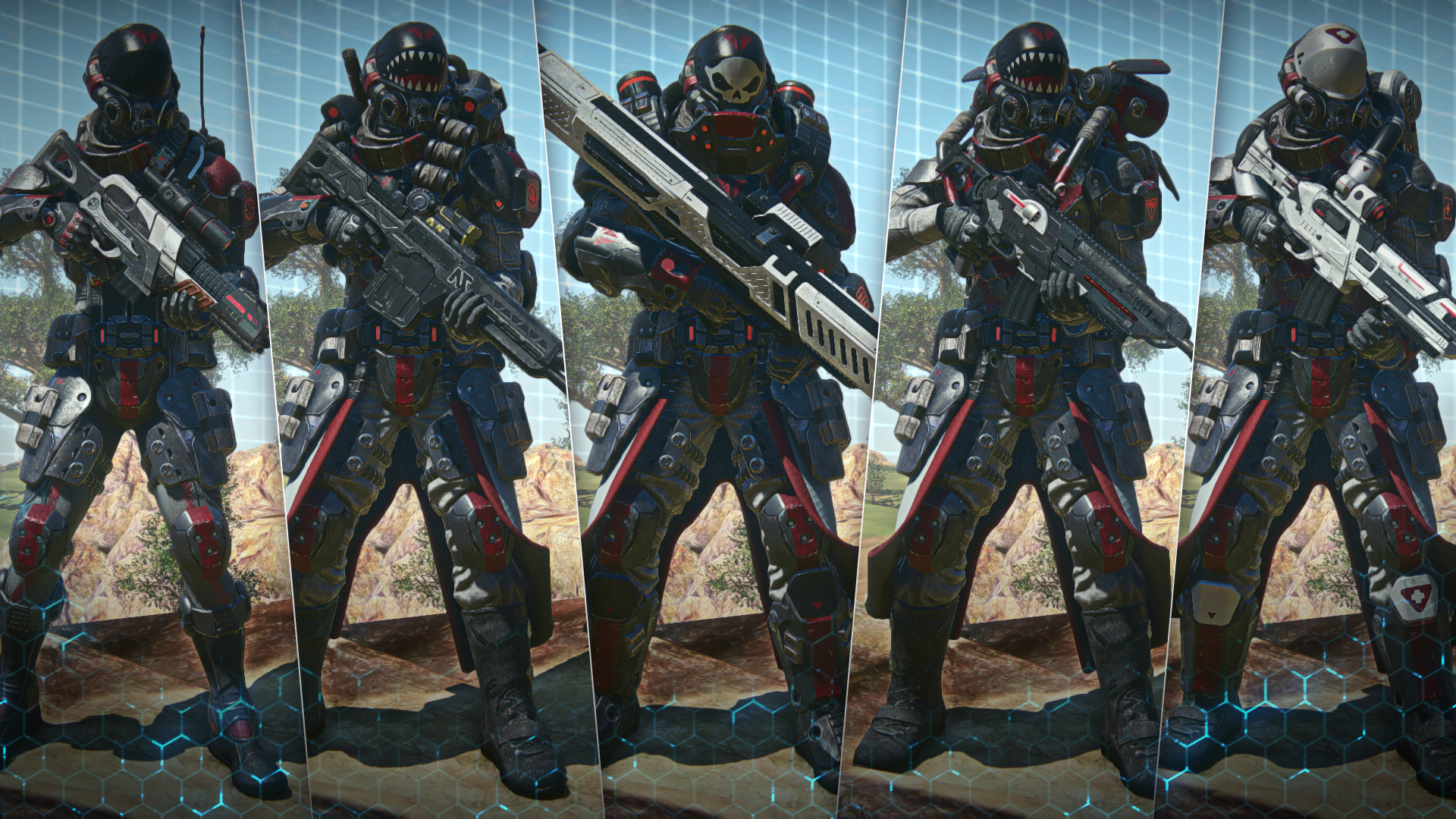 Like to make things go boom? Want to make sure you look sharp doing it? Fire at will with the new Rocklet Rifle or head to the Depot to grab the NSX Masamune and AVA Armor Sets!