That ominous chill you've been feeling in the air can only mean one thing - from Thursday, October 19th, 2017 through Friday, November 10th, 2017, Nanite of the Living Dead will rise again!
As the annual tradition goes, the season will bring pumpkins to Auraxis, and you'll be able to purchase some special tricks and treats in the Marketplace...
But this year, you'll also be able to take on a brand new set of directives and earn a brand new set of rewards! Complete them all, and you'll be granted the Phylactery Implant, which will allow you to resurrect yourself on the battlefield.*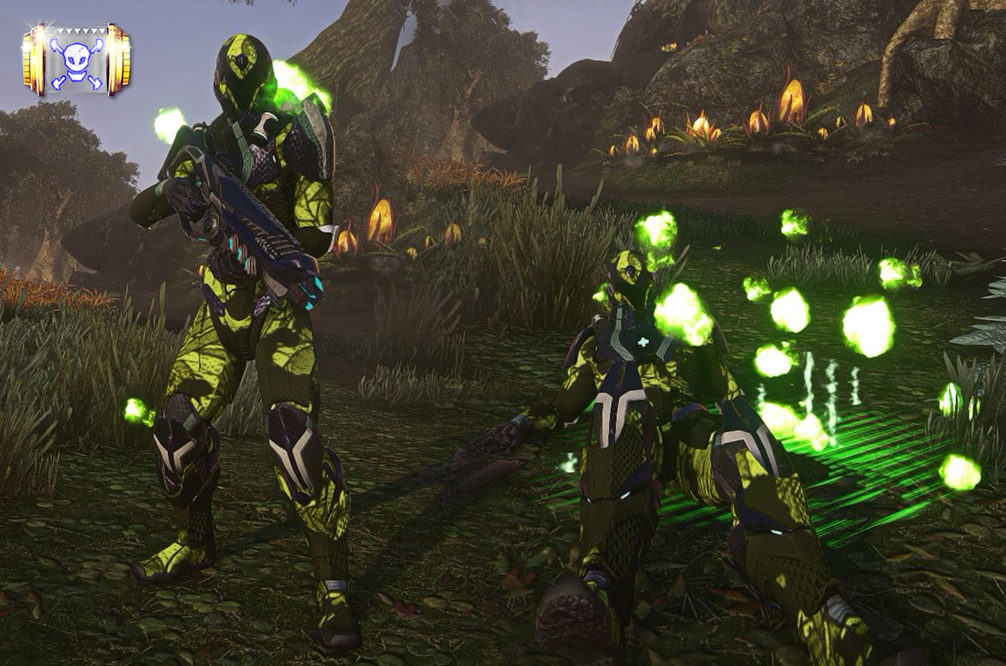 Got an affinity for pumpkin guts? We won't stop you from blowing up the gourds across Auraxis - spend your harvested seeds on the all new Pumpkin Grenade projectiles, use them to get yourself some bonus XP, or trade them in for a number of other spooky items.
For a full list of details, you can check out the most recent patch notes. Don't miss out on this scary good time - Nanite of the Living Dead will end on November 10th!
*Players on PS4 will also be able to complete the directives and earn the Phylactery Implant, but won't be able to see or use it until the Implant System launches.