Day 2 of E3 is over and PlanetSide 2 brought another day of battle to the floor. We had plenty to see and if you missed anything we'll get you caught up quickly! Videos, live streams, promotions, and more can be found below:
News:
Gametrailers with PlanetSide 2 at E3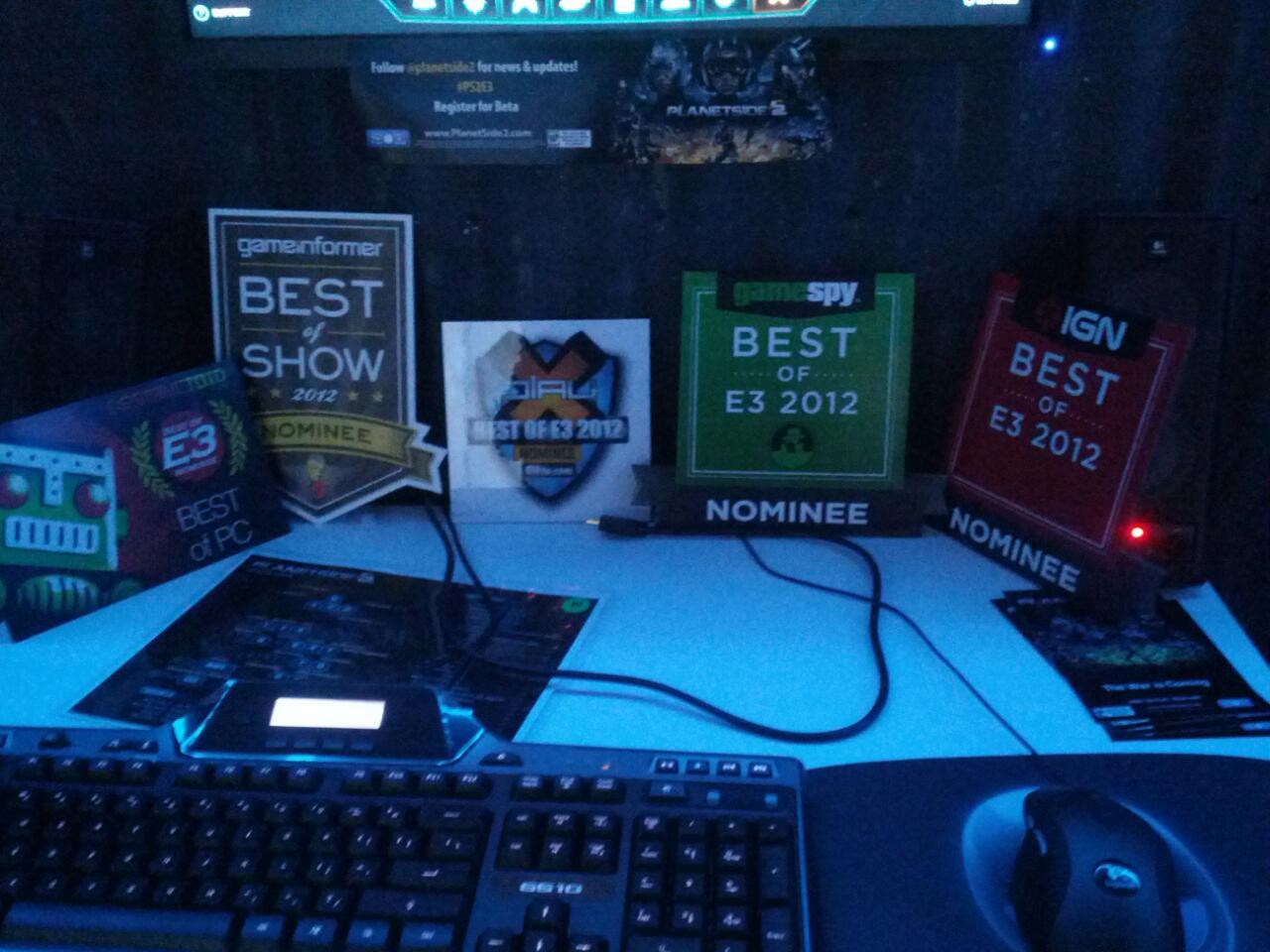 Livestream:
PlanetSide 2 Theater Demonstration! - Get an inside look at a live theater demo during E3.
Live Gameplay Day 1 – Check out TotalBiscuit's channel at 3PM PT for gameplay as it happens.
Promotions:
PlanetSide 2 Swag Giveaway – Don't miss out on your chance to nab PlanetSide 2 themed gear. Check out Facebook each day for your chance to win!
PlanetSide 2 Beta Key Giveaway – Get in on the action and join the PlanetSide 2 Beta as we giveaway free keys on Twitter and Facebook every day during E3!