It's Day 1 at E3 and PlanetSide 2 brought massive warfare to everyone for the very first time. Exciting promotions, live gameplay, and much more came from the show floor and you won't want to miss a second of it! Here are a few of the highlights from today:
News:
5 Reasons to Play PlanetSide 2 at Ten Ton Hammer
IGN Nominates PlanetSide 2 for Best MMO Game at E3 2012
Videos:
PlanetSide 2 Empires At War E3 2012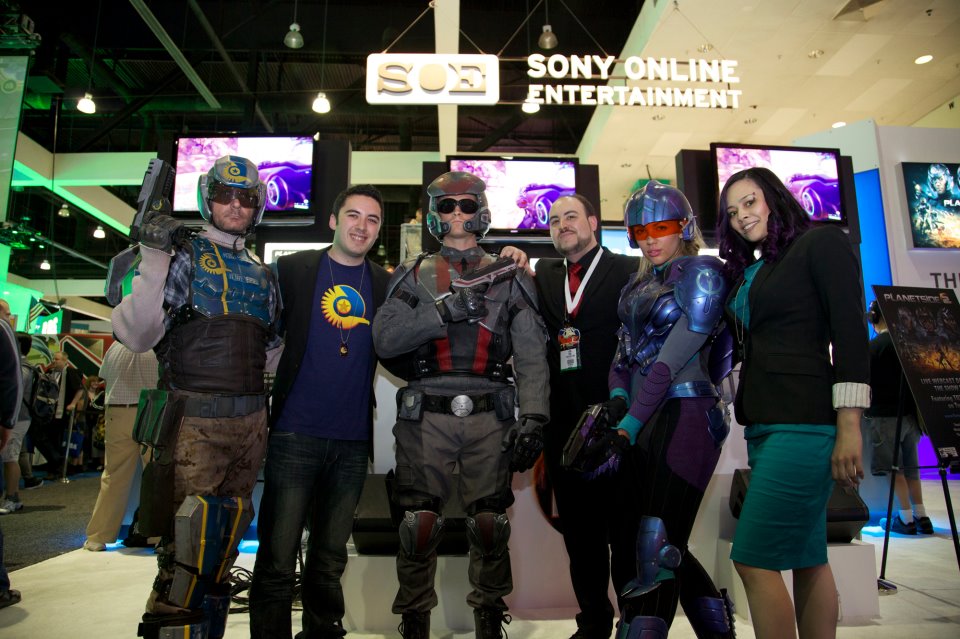 Livestream:
Sony Online Entertainment LIVE at E3! - Get a look at what SOE has to show at E3 2012.
Live Gameplay Daily – Check out TotalBiscuit's channel at 3PM PT for gameplay as it happens.
Promotions:
PlanetSide 2 Swag Giveaway – Don't miss out on your chance to nab PlanetSide 2 themed gear. Check out Facebook each day for your chance to win!
PlanetSide 2 Beta Key Giveaway – Get in on the action and join the PlanetSide 2 Beta as we giveaway free keys on Twitter and Facebook every day during E3!