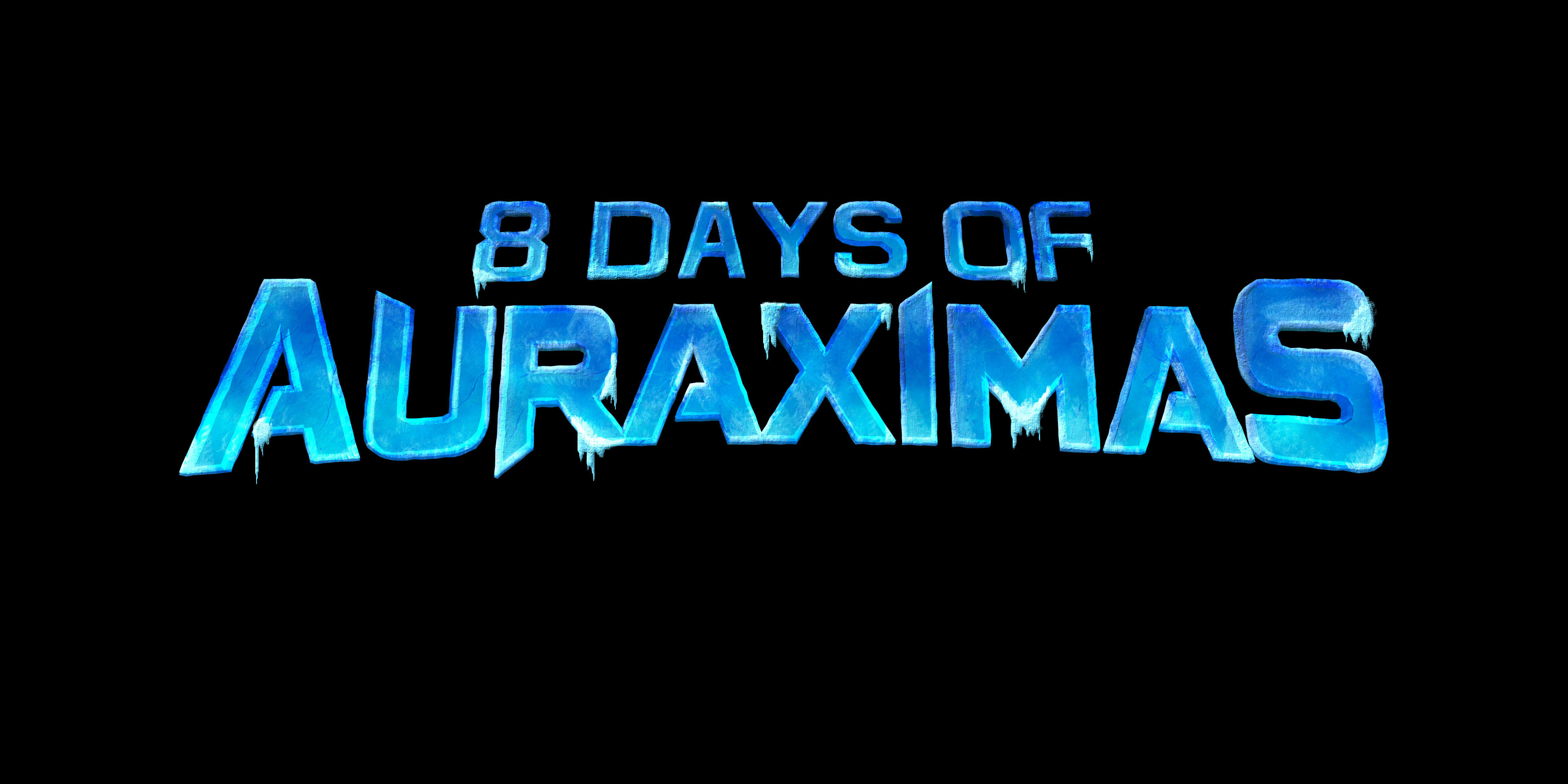 How are you spending your Sunday, soldier?
…Hopefully, having lots of fun in PlanetSide 2 and enjoying the delicious double experience bonus that ends on December 22nd, 2013 at 11:59 PM PT! If not, stop what you're doing. Enter our sweepstakes before December 23rd, 2013 at 12:00 AM PT for a chance to win a PlanetSide 2 One-Year Anniversary Bundle and GET IN GAME before you miss out on the Auraximas celebrations!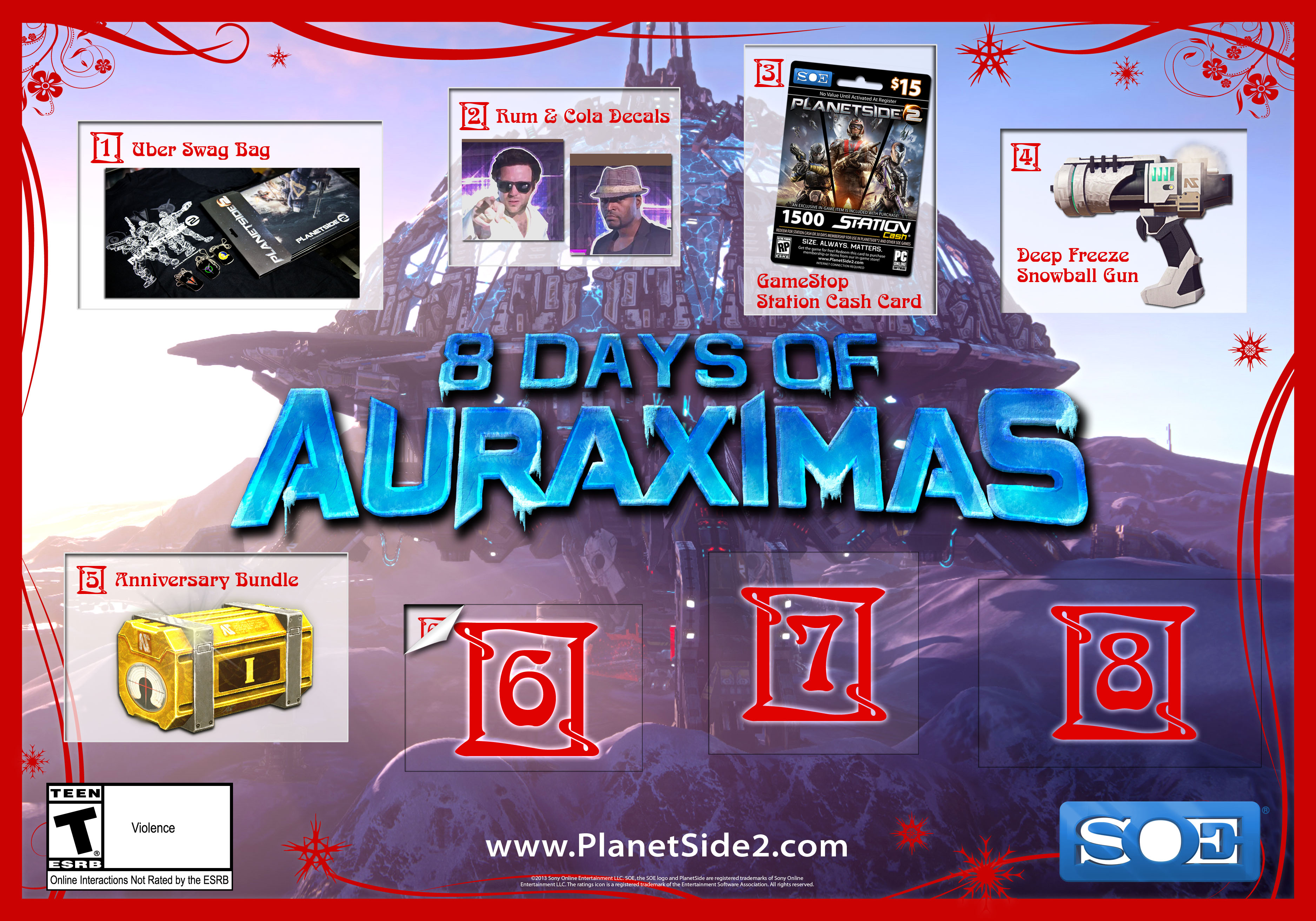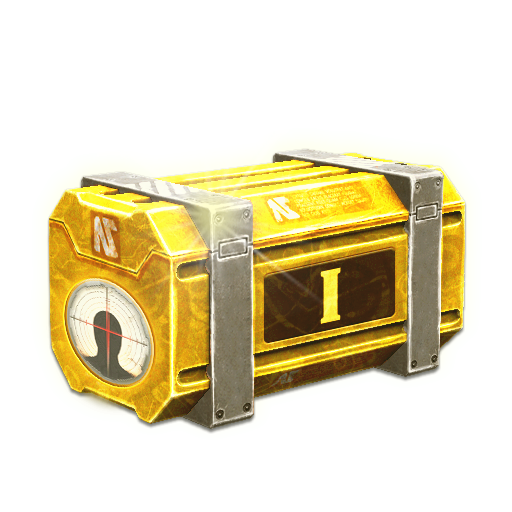 Five (5) lucky Auraxians will receive a PlanetSide 2 One-Year Anniversary Bundle that includes the following items:
Heroic Boost -- 50% -- 6 months
Headshot Vehicle Decal
Headshot Armor Decal
One-Year Anniversary Armor Camo
One-Year Anniversary Weapon Camo
One-Year Anniversary Vehicle Camo
NC Rocket Launcher (Phoenix AE)
TR Rocket Launcher (Striker AE)
VS Rocket Launcher (Lancer AE)
RAMS .50M
EM4 Longshot
Parallax VX3
Serpent VE92
LC3 Jaguar
Razor GD-23
Corvus VA55
TAR
Carnage BR
Auraximas ends January 8th, 2014! Jump in game and defeat ten (10) snowman for an exclusive Auraximas title. Kill a Golden Snowman and get a new hood ornament and get the Silver Medal with the NS Deep Freeze gun for another title! Also, give the gift of C4. There's nothing better on Auraxis!