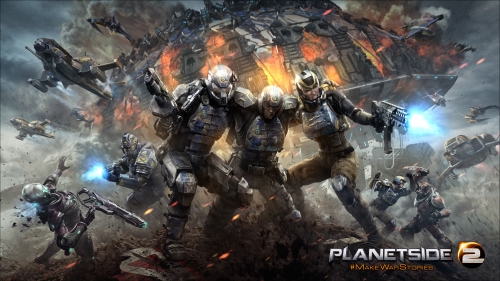 Creative Director Matt Higby shared some solid intel with PlayStation recently and his blog not only discusses the PlayStation 4 but upcoming content:
"Each day is a flurry of playtests, reviews, brainstorming, check-ins, and more playtesting for good measure, the progress we've made over the last few months has been amazing to watch. Now the team is looking forward to an exciting summer full of events and reveals kicking off this Month at E3 with the very first hands-on playable version of Planetside 2 on the PlayStation 4."
Check out the entire blog over at PlayStation.Blog!