The chill in the air and the snow on the battlefield can only mean one thing - Auraximas is back! In celebration of the holiday, we're bringing 31 days of special Auraximas deals to the Depot.
Every day in December, a different special item will be made available for purchase! Monday through Friday, you'll find a cosmetic item, weapon, or bundle available. These items will only be available for ONE DAY, so grab them while you can!
On the weekends, you'll have chances to snag the coveted MKV-P Suppressed and previous year's Anniversary Bundles! When available, these items will remain in the store for two days (Saturday and Sunday), but you'll still want to make sure you grab them before they're gone!
To see what you can gift yourself this Auraximas, check out the full calendar of deals below!
PC: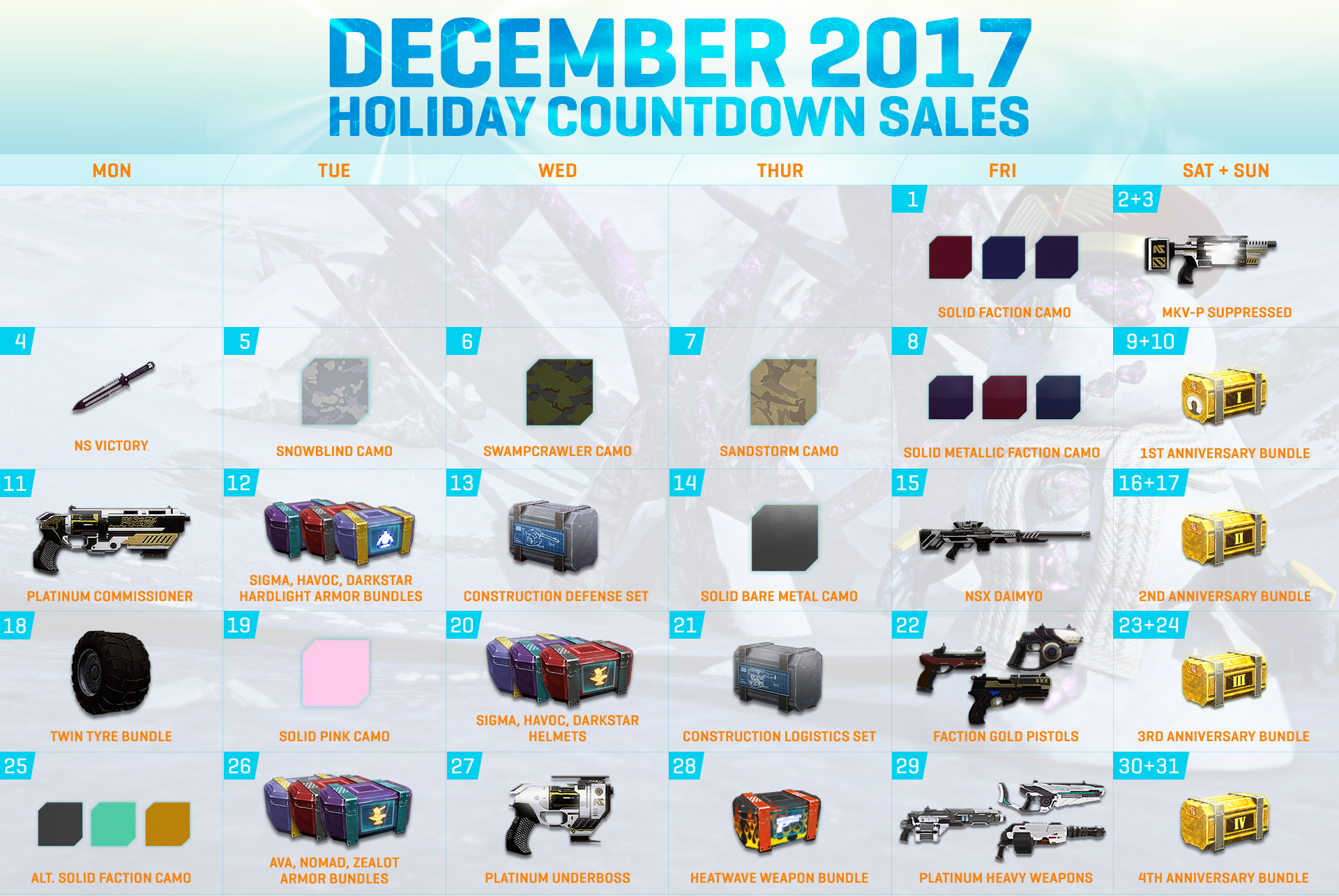 PS4: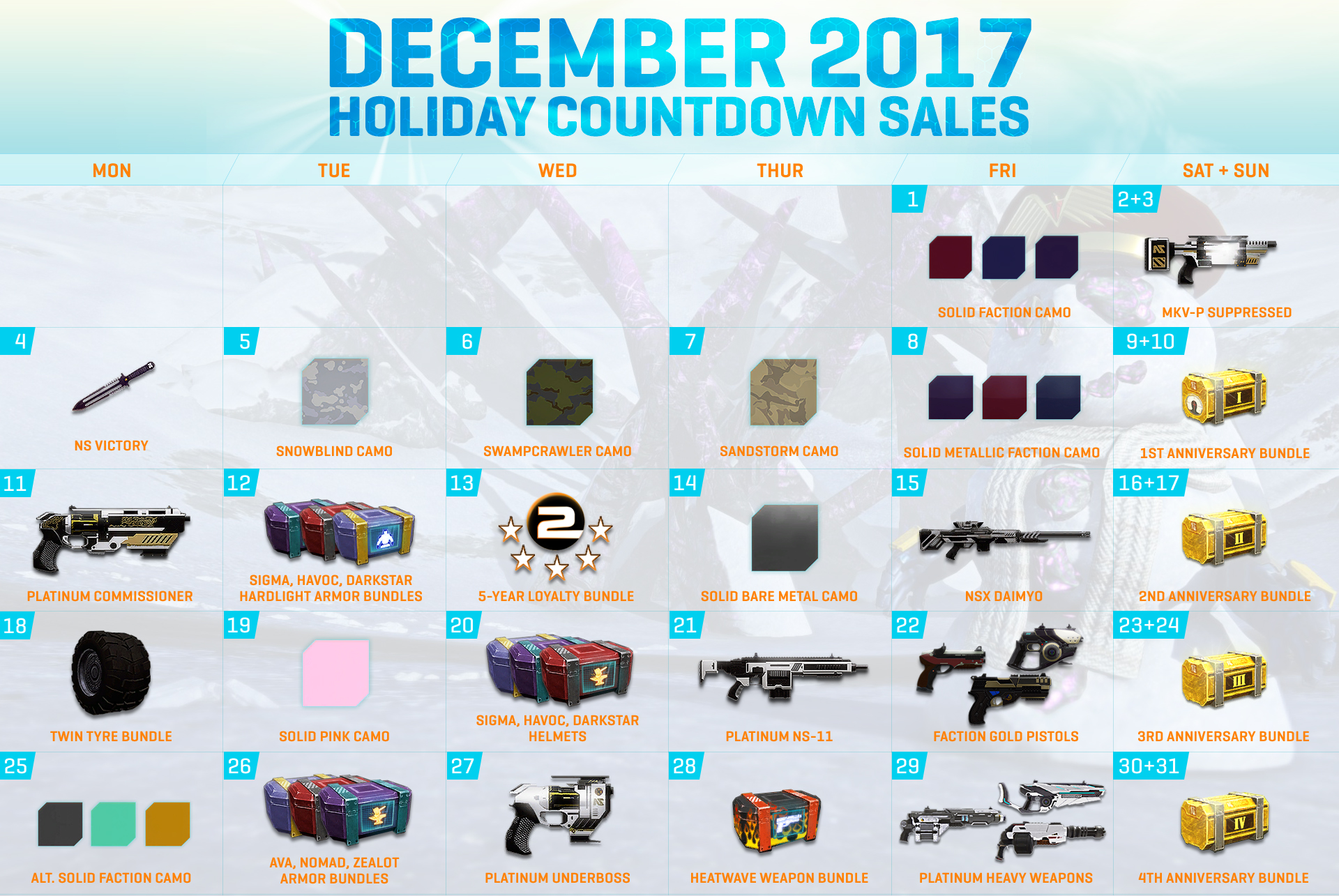 Wondering what December 13th's 5-Year Loyalty Bundle is? This bundle contains the Platinum NSX Tanto, Platinum Salvaged Compound Helmet, and the 5th Anniversary Decal, and can be purchased for just 1 cert. The bundle will remain available to PS4 players until January 1st, 2018!
You won't want to miss out on any of these special items. Have a very Merry Auraximas, soldiers!