Auraximas is in the air, which means it's time for a whole new series of deals! To celebrate the season, we're bringing you 25 days of Auraximas specials in the Depot, now through December 25.
What does that mean? Every day from December 1 through December 25, there will be a different camo or weapon coming to the Depot each weekday (Monday through Friday). The weekday items will only be available for ONE DAY, so grab them before they're gone! Be sure to follow @PlanetSide2 on Twitter for an update on the daily item, or hop into the Depot every day to see what's new.
There are a few special deals you should keep your eye out for:
December 2 – NS-11CP
December 3 & 4 – NS-44P Commissioner
December 10 & 11 – 1st Anniversary Bundle
December 16 – NS-357P Underboss
December 17 & 18 – 2nd Anniversary Bundle
December 22 – NS-15MP
December 24 & 25 – 3rd Anniversary Bundle
Plus, check back in on this article every week to see each deal as it's revealed: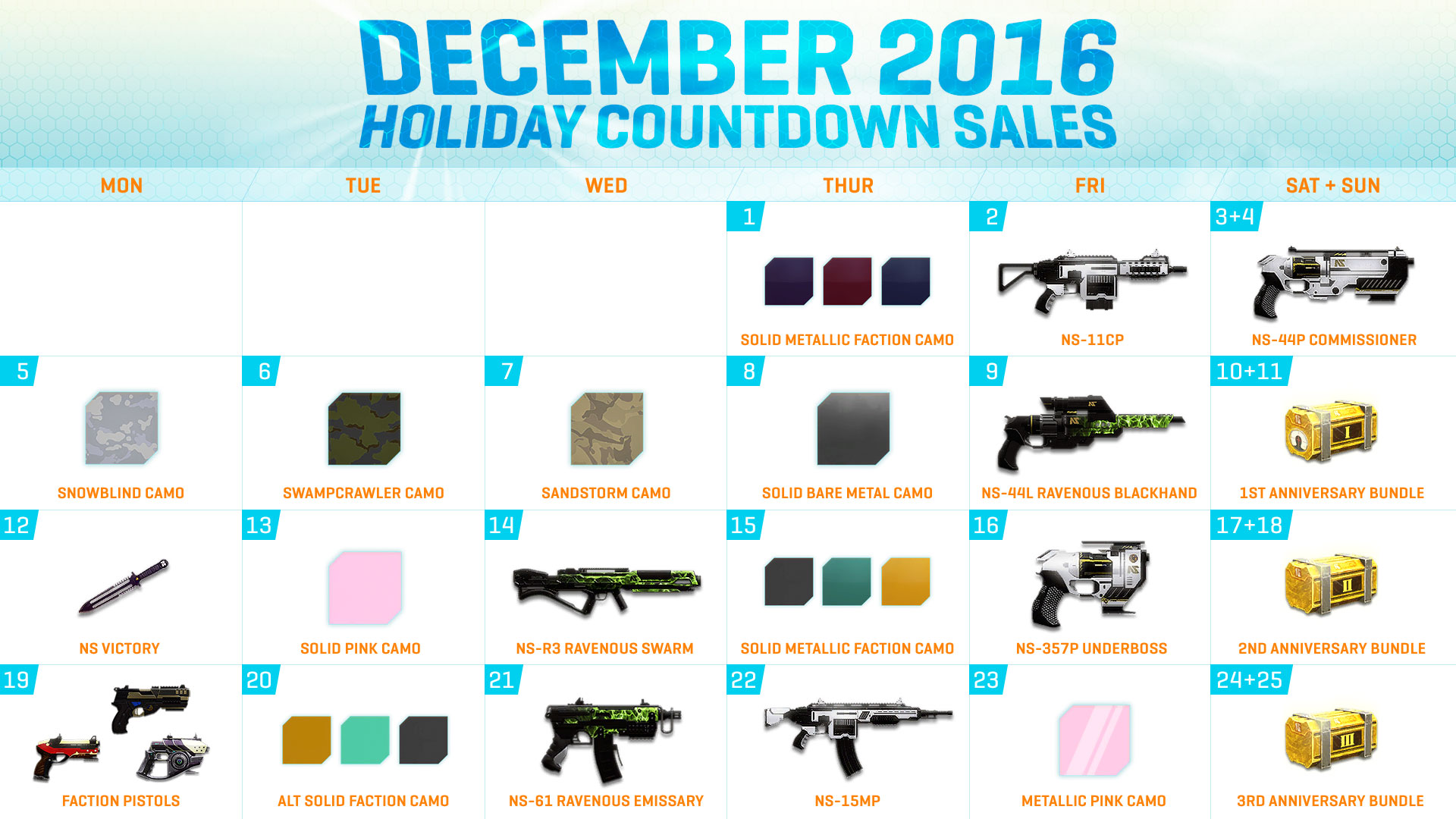 Don't miss out on any of these limited time offers – Merry Auraximas to you and yours!