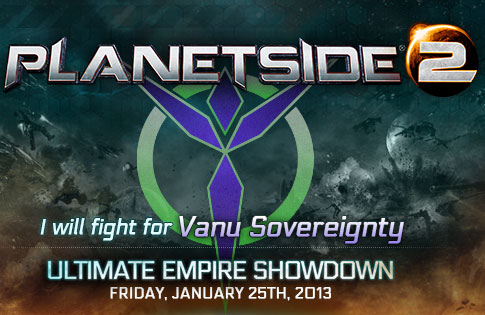 When the call went out for hardened warriors to represent the mighty Vanu Sovereignty, these brave few answered! Hailing from outfits such as Azure Twilight and Raging Primates, this group led by T-Ray and Level Cap will travel to Los Angeles later this week and attempt to prove the might of technology.
Terran Republic and New Conglomerate beware! This is your competition:
MatthewPeters
Antithasys
Dreadnaught
Cry0
Thorbinator
Neurotoxin
Ripper X
MinorButton
ApocTV
Nobel
BagNDrag
Solaires
Desy
GoldenFTW
Want to join us? Check out the details of this free event coming January 25th.