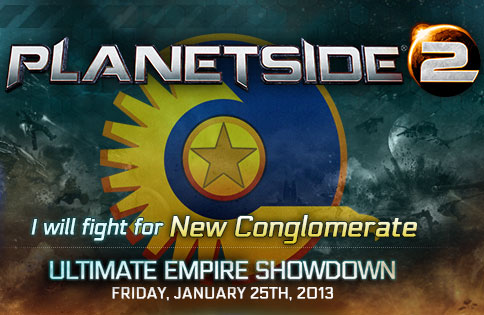 Some may call them underdogs but don't underestimate what this group of New Conglomerate's best bring to the table. The best and brightest from outfits such as DVS, CML, NCGE and the 666th will bring their experience and prowess to this great competition.
Fighting for freedom against tyranny, this is your New Conglomerate Ultimate Empire Showdown team!
Evilpig
Protostar
Lowkey
Punki
Soltis
SmedleyButler
Caligula
DVSDelrith
Srixun
Dogmaovd
Want to join us? Check out the details of this free event coming January 25th.
Show your allegiance and change your Facebook Cover to the New Conglomerate!