It takes an extremely talented team of artists, coders, designers, audio engineers, and production staff to build the enormous, incredible, unbelievably badass game experience that is PlanetSide 2. This week some members of our dev team share a little about themselves and their experiences building the future of online gaming. First up, Amit Patel.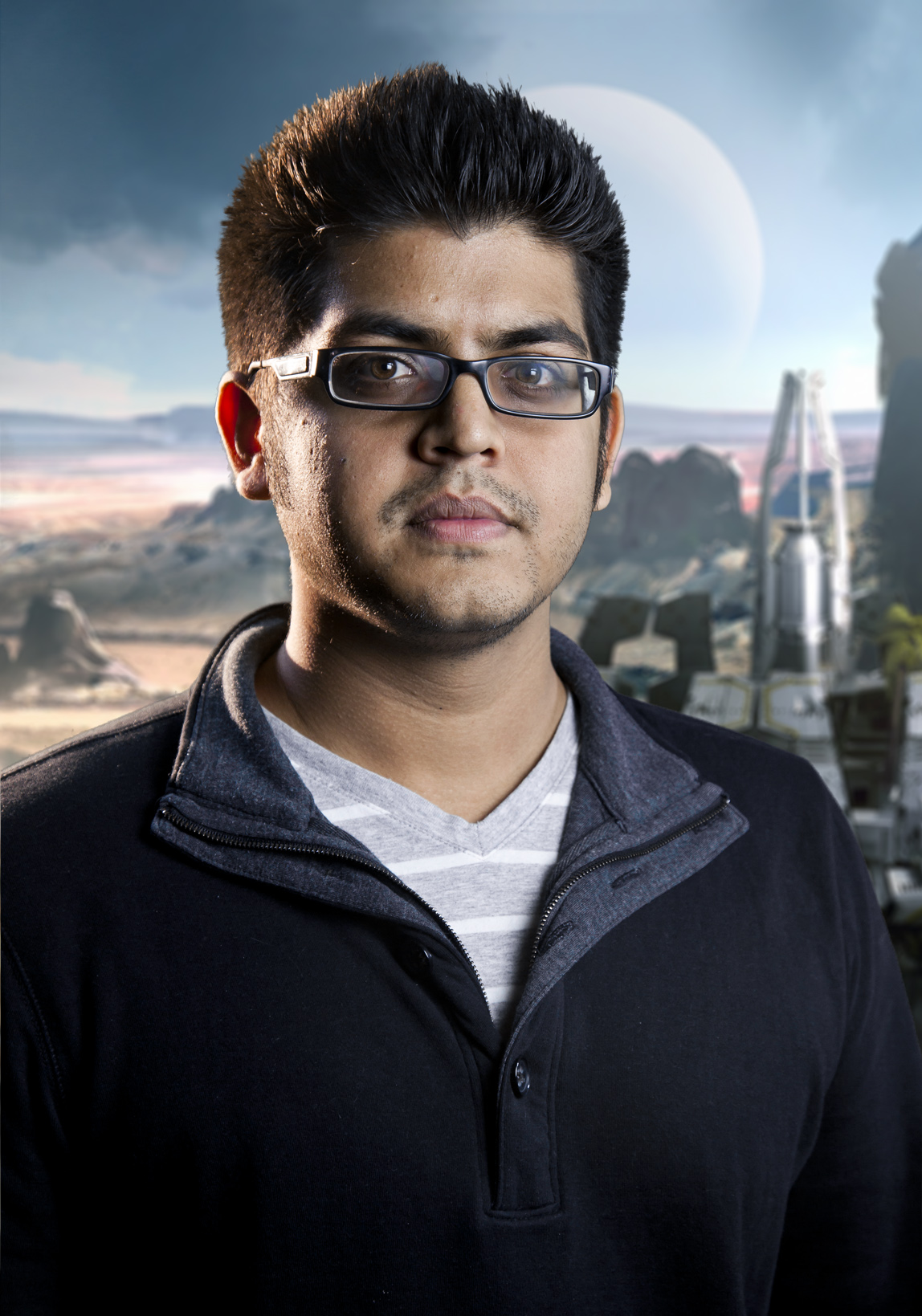 1) What is your name and what is your role on the PlanetSide 2 team?
My name is Amit Patel and I am a User Interface (UI) developer for PlanetSide 2, primarily in charge of implementing the core architecture and various UI elements in the game.

2) How did you get into the video game industry? Give us a little background.
I hadn't planned on ending up in the video game industry. I majored in applied mathematics/biology at Harvard in '07 and had intended on going to medical school. However, I realized my passion was for programming more than anything else so I decided to shift gears. I worked as a quantitative analyst at a hedge fund developing trading tools before I ended up working on games. I developed an interest for User Interface (UI) development at that job and decided to pursue it further. I was tired of the east coast and decided to apply for UI related jobs in the west coast and ended up landing a job at Metaplace in San Diego, now acquired by Playdom™. After a few months at Metaplace working on developing tools for their proprietary iso-world engine, my interests shifted towards working on 3D games. So, I interviewed with SOE and started working on UI development for Free Realms under Matt Higby's creative lead, who was the UI Product Owner at the time.
Working on UI has been quite an interesting experience; you get instant feedback from other developers and players when your work goes into the game. This can both be a blessing and a curse, as UI developers are generally the first to be blamed when something goes wrong ;) (e.g., "Amit, I'm clicking this button, why won't it equip my loadout?!?!" ) But I enjoy the constant push/pull involved in developing UI, it's a very dynamic element of the game and quite a rewarding experience as a programmer.
3) What games have you previously worked on?
Previously I developed UI for Free Realms®, Star Wars®: Clone Wars Adventures™, DC Universe™ Online and now, PlanetSide® 2.
4) What are you currently working on for the game?
Core UI architecture design and implementation and various UI elements in the game, including: infantry HUD, vehicle HUDs, character create/select screen, respawn screen, character/vehicle loadout pages, profile page, social page, settings page, and will be the primary developer of the marketplace.
5) What most excites you about working on PlanetSide 2?
For the first time here at SOE, I feel like I am working on a game that I have something invested in as a gamer. I am an avid first-person shooter fan, and working on a game like PlanetSide 2 has been absolutely amazing. Working with SOE's finest designers, engineers, coders and artists on this team has been very rewarding. It's nice to be on a team that produces results at the highest caliber, even in an extremely fast-paced development environment.
6) Terran Republic, New Conglomerate, or Vanu Sovereignty? Which is your favorite faction and why?
Vanu Sovereignty – Best vehicles, best equipment, best everything. It's pretty much an open and shut case there, anyone who disagrees is clearly and unequivocally wrong.
7) Tell us something interesting…

Hobbies: Build and fly RC gas powered / electric airplanes, Krav Maga, Bikram Yoga, archery, play tabla ( Indian hand-drum, what Apu plays on The Simpsons™! ), and play tennis; Pet: Sukhi, 3-year old havanese dog.