PlanetSide 2 Dev Chat with Shaun Johnston
It takes an extremely talented team of artists, coders, designers, audio engineers, and production staff to build the enormous, incredible, unbelievably badass game experience that is PlanetSide 2. This week some members of our dev team share a little about themselves and their experiences building the future of online gaming. Next up, Shaun Johnston.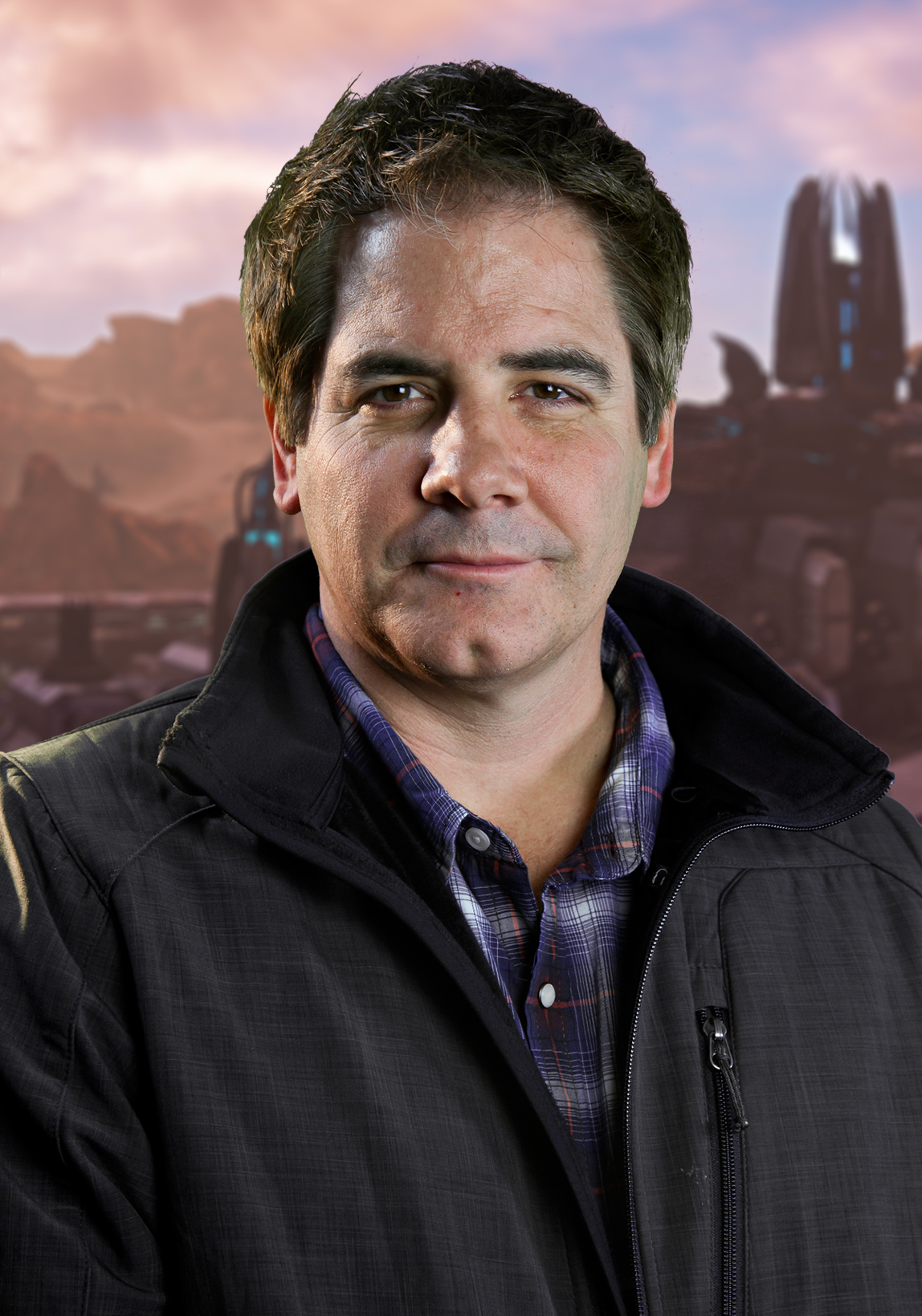 1) What is your name and what is your role on the PlanetSide 2 team?
Hello, my name is Shaun Johnston and I am one of the Senior Animators on the PlanetSide 2 team. I use a combination of traditional keyframing techniques with Motion Capture.
2) How did you get into the video game industry? Give us a little background.
Well it's a long story but here goes…While my wife was working in sales at a cell phone company in Carlsbad back in the early 90's, a customer came in the door and started buying an exorbitant amount of expensive cell phones and accessories. Being intrigued by this she struck up a conversation with him and learned that he was the president of a local video game developer. She then proceeded to tell him that she was a "Computer Widow" and never saw her husband anymore because when he came home from his day job he glued himself to the computer and played video games all night. He laughed and gave my wife his business card and told her to have me give him a call. That night when my wife said what had happened earlier that day, and that he wanted me to call him, I almost jumped out of my skin! I was so excited, because I hated my current job and had always fantasized about working on video games! I immediately called him and left a message on his answering machine and did that every single day for the next thirty days. Finally because he probably got so sick of me calling, he setup an interview at the studio with one of his top game producers at the time whose name happened to be John Smedley. John gave me a short tour of their impressive studio, looked over some of my sketches, and then offered me a job on the spot as a 2D sprite artist working on tiles for the Super NES® console. My job consisted of cleaning up pixel by pixel, (or what's called rotoscoping), video images of characters shot on a Greenscreen stage.
3) What made you want to be an animator?
The first seed was planted in my mind after seeing the original Tron movie back in the 80's, and being mesmerized by the CG light cycles and other FX. The second was getting my first PC and playing tons of video games, specifically Wing Commander and the Shareware version of Wolfenstein 3D. Lastly my wife told me I should get a job working on games since I spent so much time playing them!
4) What games have you previously worked on?
Clone Wars Adventures™
Free Realms™
EverQuest® II Rise of Kunark™
Vanguard Saga of Heroes™
Untold Legends™ Dark Kingdom™
EverQuest® Depths of Darkhollow™
EverQuest® Gates of Discord™
EverQuest® Omens of War™
EverQuest® Lost Dungeons of Norrath™
EverQuest® The Legacy of Ykesha®
EverQuest® The Shadows of Luclin®
5) What are you currently working on for the game?
All aspects of 1st person and 3rd person character animations.
6) What most excites you about working on PlanetSide® 2?
Finally being able to work on a FPS game for the first time!
7) Terran Republic, New Conglomerate, or Vanu Sovereignty? Which is your favorite faction and why?
New Conglomerate because I can imagine myself as a freedom fighter, fighting against both the TR who are cruel authoritarian dictators and the VS who are traitors to humanity!
8) What would you say to someone who wants to get a job in the video games industry?
If it's truly your passion, don't take "no" or "can't" for answer, and as the Great Winston Churchill said, "Never, never, never give up."