PlanetSide 2 Dev Chat with Brad Heinz
It takes an extremely talented team of artists, coders, designers, audio engineers, and production staff to build the enormous, incredible, unbelievably badass game experience that is PlanetSide 2. This week some members of our dev team share a little about themselves and their experiences building the future of online gaming. Next up, Brad Heinz.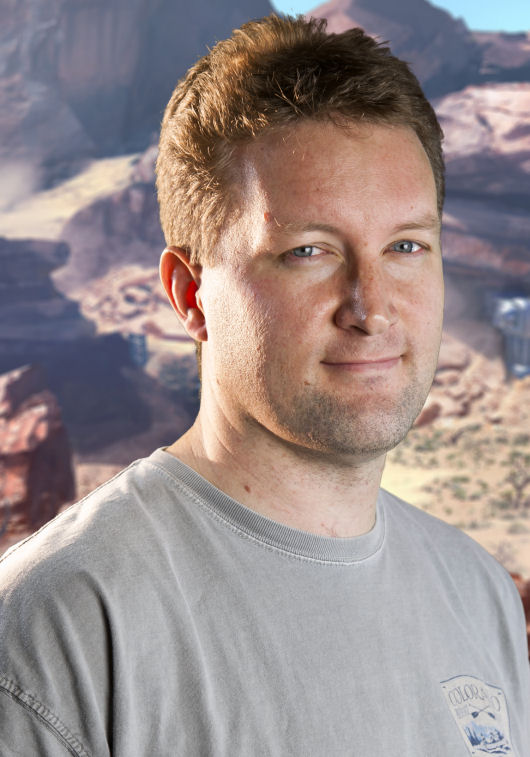 1) What is your name and what is your role on the PlanetSide 2 team?
Hello, my name is Brad Heinz and I am one of the team's senior gameplay programmers, primarily in charge of weapons systems and combat feel.
2) How did you get into the video game industry? Give us a little background.
After graduating from Pomona College with a degree in Computer Science, I got into the industry on the ground floor, working in QA because the only game studio in my home town didn't have any open programmer positions. After a couple months I got my first programming gig on a combat flight simulator and I've been programming ever since. I've always enjoyed tinkering with computer games. When I was a kid I would write simple text games in Basic on my dad's TRS-80, then in high school on my graphing calculator. I didn't realize it would be my career until I took my first CS course in college and it all clicked.
3) What games have you previously worked on?
Some of the games I've worked on are Tribes 2, PlanetSide, Untold Legends: Dark Kingdom, FreeRealms, and Star Wars: Clone Wars Adventures.
4) What are you currently working on for the game?
I'm working on fine tuning our weapons systems so that our designers can create an arsenal of lethal options for each empire and play style.
5) What most excites you about working on PlanetSide 2?
I'm proud to be one of the members of the original PlanetSide® team, and I'm excited to help reimagine the game with our new engine and for a new generation of gamers. I think we're creating a game that, like the first PlanetSide®, will have experiences that can't be found in any other game.
6) Terran Republic, New Conglomerate, or Vanu Sovereignty? Which is your favorite faction and why?
The NC is my faction. I'm no techno-religious zealot or mindless imperialist drone. Besides, I've been told I look good in blue.
7) What do you do outside of work?
I play a lot of sports – basketball, softball, and ultimate Frisbee, and I am an avid University of Oregon Ducks fan.