PlanetSide 2 Dev Chat with Josh Sanchez
At SOE, we take pride in the fact that we are all gamers. That being said, it takes an extremely talented team of artists, coders, designers, audio engineers, and production staff to build the enormous, incredible and unbelievably badass game experience that is PlanetSide 2. Creating PlanetSide 2 is a "dream come true" for the talented members of our development team, many of which have been with SOE for several years and have diligently worked their way up the ranks over time. This week we feature some of SOE's finest "home-grown" developers that have followed their hearts and found the path that took them from SOE Customer Service and Quality Assurance to the PlanetSide 2 game design team.
Today, Josh Sanchez talks a little more about his work on the infantry weapon systems in PlanetSide 2.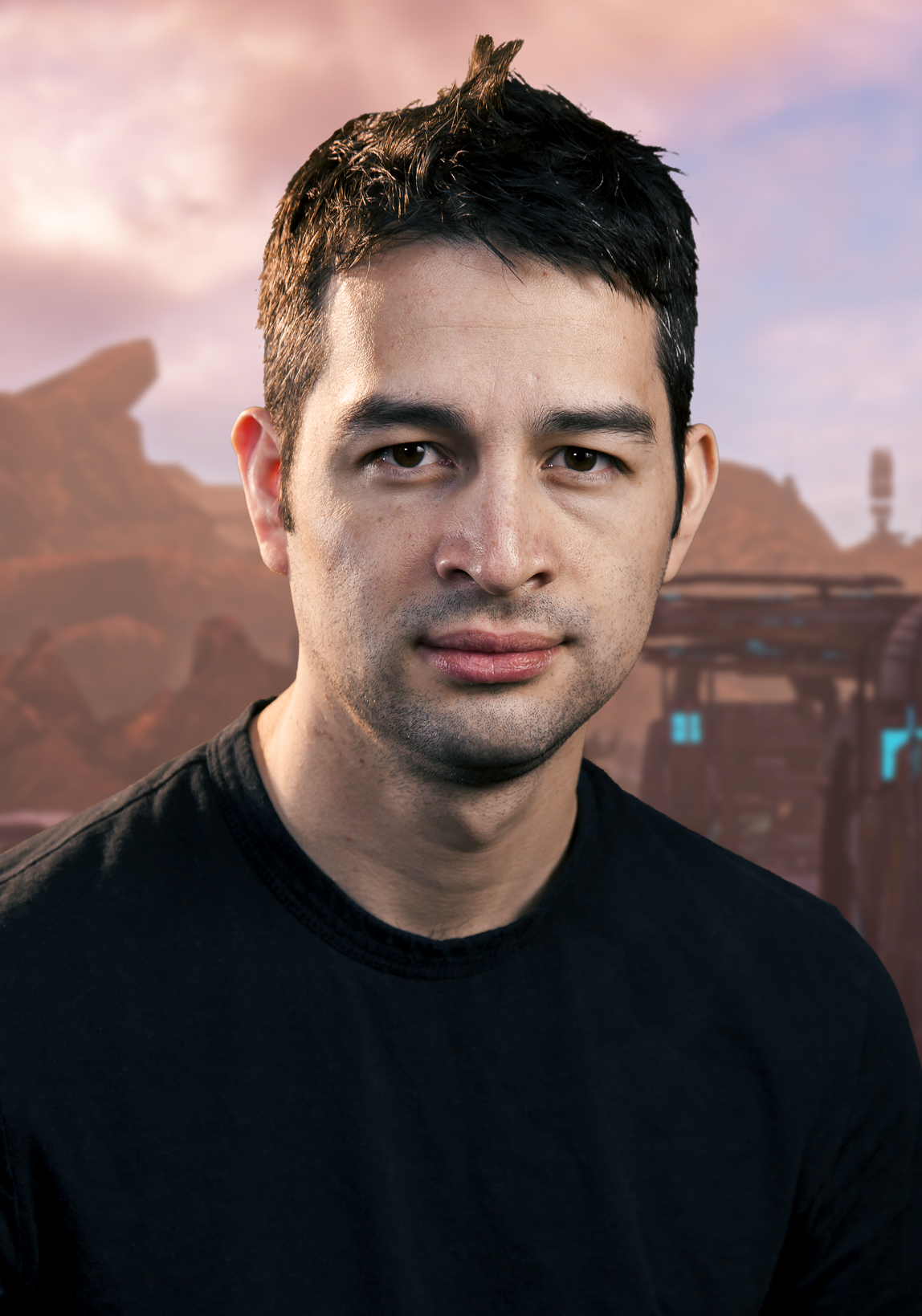 1) What is your name, what is your title, and what is your role on the PlanetSide 2 team?
My name is Joshua Sanchez and I am a designer on PlanetSide 2. My main role is working on the systems behind infantry weapons and classes.
2) How did you get into the video game industry? Give us a little background.
I always wanted to be a game designer, so when it came time to find a real job I searched the internet for ways to break into the industry, and Quality Assurance was often recommended as a great entry level position for game designers. I applied to every place I could find in the southern California area and was eventually hired into another company's QA department, where I worked for a few months before being laid off at the end of a project. I repeated the process of applying everywhere and about five years ago I was hired into SOE's QA department, and I've been with the company since.
3) What games have you previously worked on?
As a designer I worked on Free Realms and Star Wars: Clone Wars Adventures. Before that I worked on multiple titles as a QA tester.
4) What are you currently working on for the game? What does a "Game Designer" actually do?
Right now I'm working on balancing our weapons and classes for Beta.
Game Designers do a lot a different things, such as designing the rules of the world and the systems behind it, designing the levels that people will play in with those rules, and creating the lore that brings those levels to life. My role on this game is most reflective of the first one.
5) What makes the PlanetSide 2 combat system unique? Can you provide any strategic tips?
PlanetSide 2 will have mixed infantry and vehicle combat on a massive scale. The players who coordinate the two will always have an advantage in a fight over those who don't.
6) What class/weapon are you most interested to see tested in BETA? Why?
I'm most interested in seeing the MAX in action because it's a unique class with a lot of flexibility. It can be equipped to play in the infantry game, the vehicle game, or players can mix and match to play in both. I want to see how the MAX gameplay evolves as players discover new tactics and counter-tactics against each others' loadouts.
7) What most excites you about working on PlanetSide 2?
Everyone has their own special moments that they remember when they talk about the original PlanetSide, things that could have happened nowhere else. I'm interested in creating a world where that same experience can happen for both original and new PlanetSide players.
8) Which Empire do you belong to? Why?
Terran Republic, simply because I like the style of their faction the most.
9) What video games are you playing in your free time? Do you have free time? What else do you do for fun?
I'm a big fighting game fan, though these days I watch other people play in tournaments more often than I actually play myself. Otherwise I tend to bounce around different genres. The last few games I played are Mass Effect 3, Wild Arms XF (I'm finally going through my PSP backlog), and Xenoblade Chronicles. For fun I explore every type of media out there, from film to print to audio. I'm also big football fan.