Camouflage has many uses on Auraxis, from displaying the proud colors of your Empire to helping you stay hidden. Choosing the right camo for the job is an important skill for any soldier, so here are a few tips to help you get it right: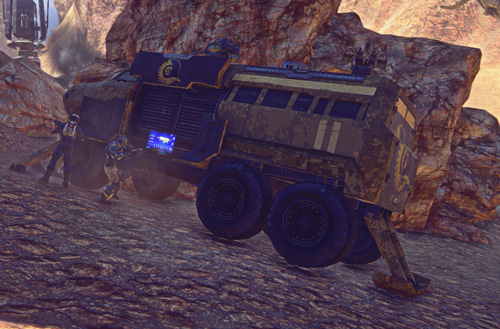 Right: Disguising your Sunderer as a rock with Indar Canyons v.2.
Wrong: Trying to pass off your Sunderer as a really fat Zebra.
Right: Developing a signature style with camo and decals; everyone in your Outfit knows you on sight.
Wrong: Showing up to a formal base takeover wearing the exact same thing as your best friend. How embarrassing!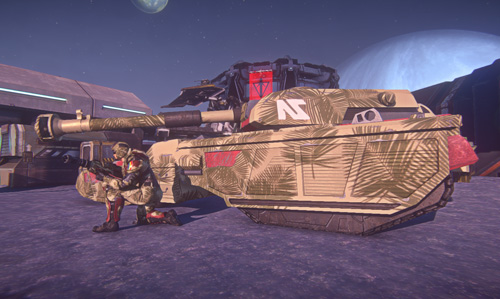 Right: Matching your armor to your gun. Customization is key.
Wrong: Stripe with Mongo Spots. Did you resupply in the dark this morning?
Right: Arctic-toned camo on Esamir: Esamir Ice, Esamir Snow, and Rocky Tundra all work well.
Wrong: Palm camo on Esamir. (Pro tip: If you see a "palm tree" growing out of the snow, open fire.)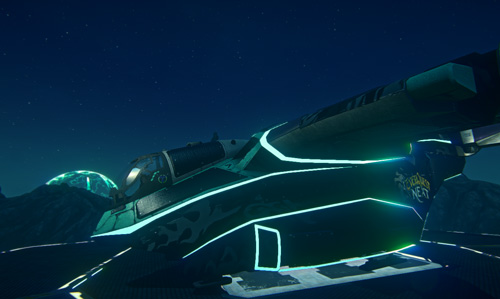 Right: Outfitting your Galaxy with the sweet new Flame Camo.
Wrong: Pranking your squad by screaming: "WE'RE ON FIRE, BAIL OUT!" as you fly over enemy territory.
All-out global warfare is no excuse to look boring! Visit the in-game depot today for the latest camo, helmets, and vehicle accessories to make sure you stand out from the pack.
For more helpful hints and all the latest intel from Planetside2, follow us on Facebook and Twitter. Enlist today and play for free at www.planetside2.com!