By: Margaret "Luperza" Krohn
Salutations and Merry Auraximas, Auraxians!
Today we'd like to announce the start of 8 Days of Auraximas! Each day we'll be releasing a new giveaway that you and your fellow outfit mates can take part in! As the days progress, you'll have a chance to win more rewards!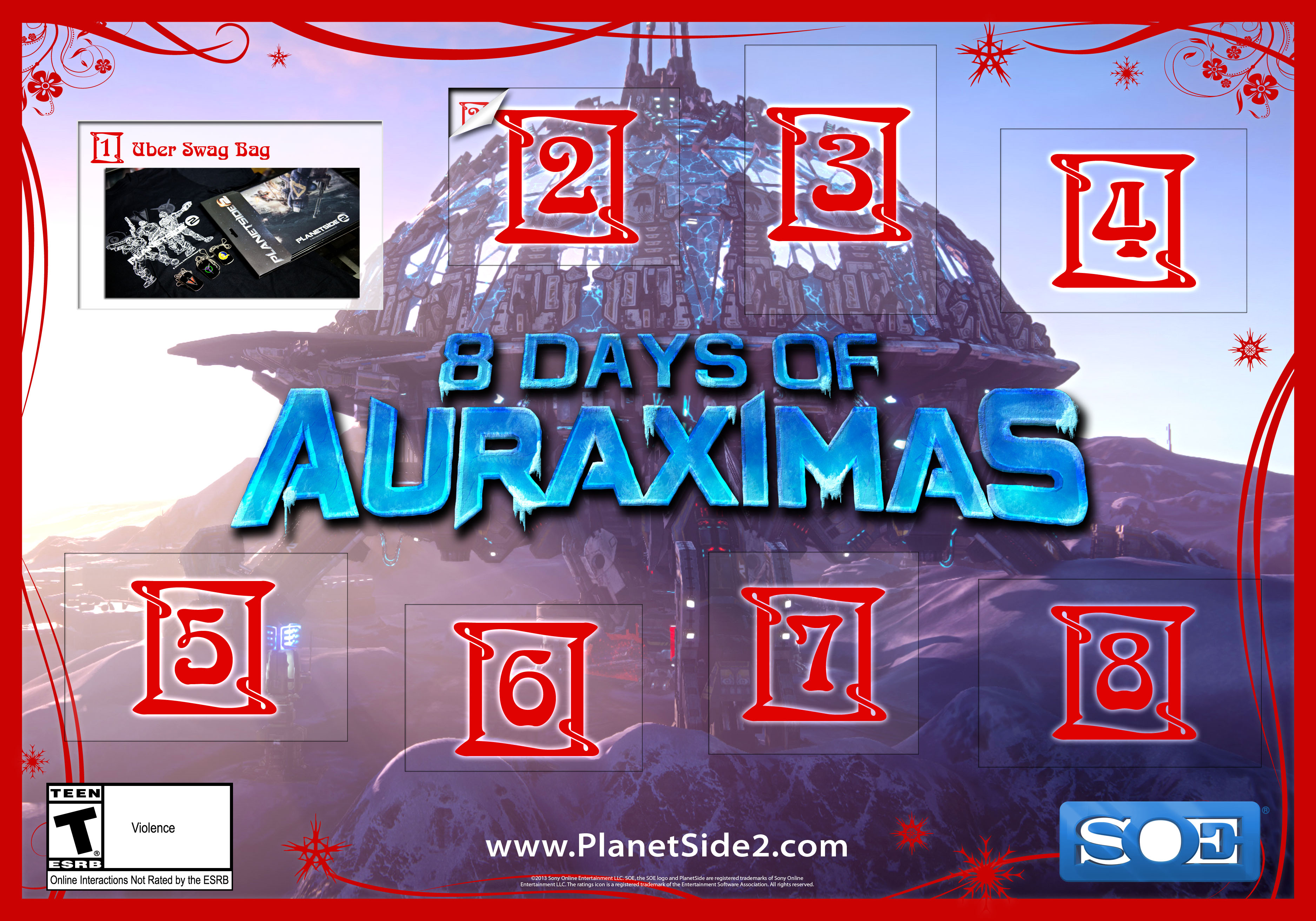 Today's giveaway is for a PlanetSide 2 Swag Box! This includes three PlanetSide 2 dog tags (one per each faction), a PlanetSide 2 t-shirt and a PlanetSide 2 mousepad! All you have to do is enter our sweepstakes. Don't miss out, get in before the lock! ;) This giveaway ends December 19th, 2013 at 10:00 AM PT!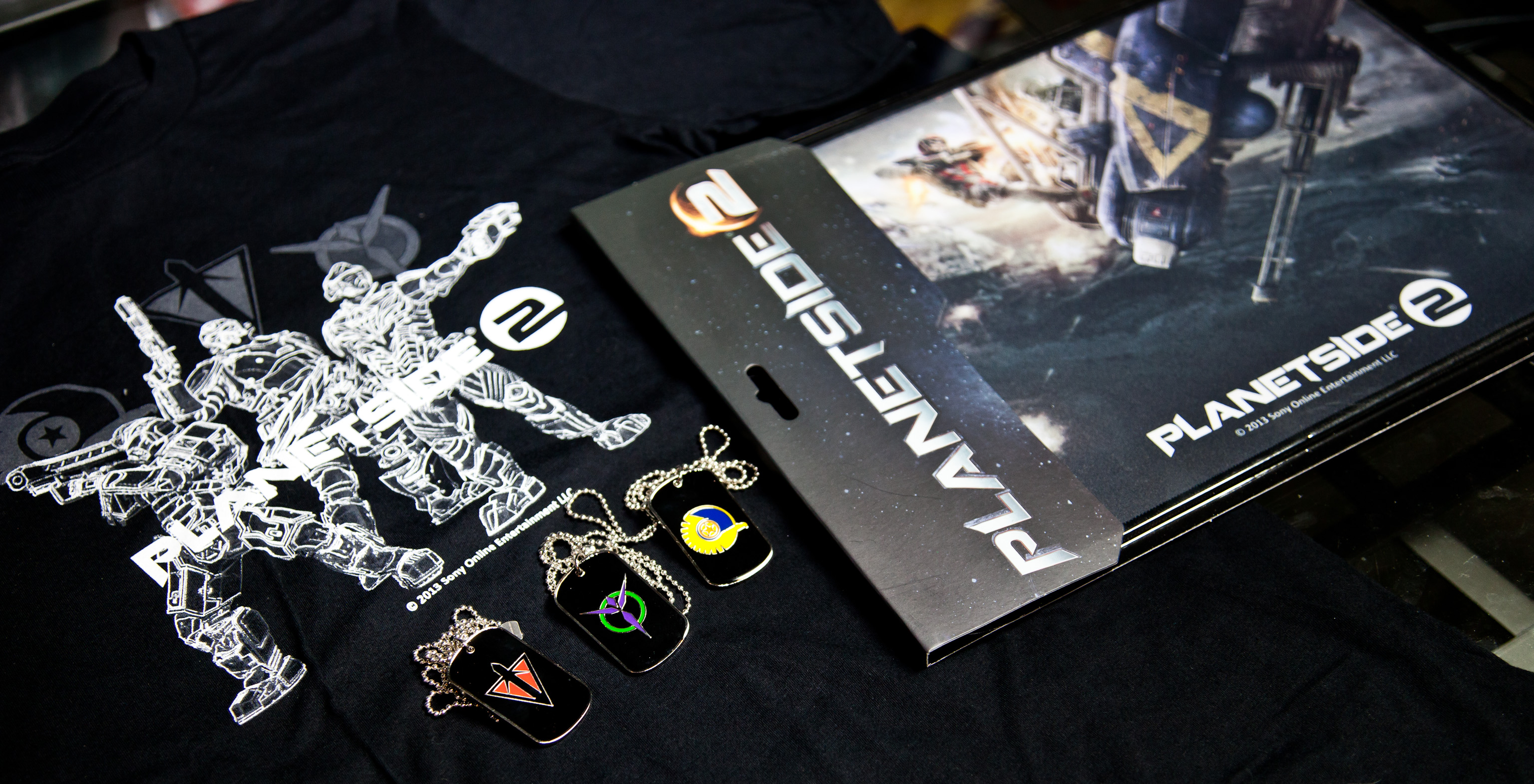 In conjunction with the 8 Days of Auraximas giveaways, we'll be doing a ton of sales in-game throughout the holidays, so keep those eyes keen! You can follow our social channels on Twitter, Facebook and Google+ if you want to be in the know when these sales go live!