By: Margaret "Luperza" Krohn
Have you ever wished you could…Convince Tramell to play NC? Get Auraxium on every single weapon? Or have a guest appearance on Command Center? Auraximas is here, and in the spirit of the holidays, we want to know what's on your personal PlanetSide 2 Wish List!
Create your PlanetSide 2 Wish List in any format - .gif meme, Photoshop postcard, video, haiku, etc – and submit it to our new PlanetSide 2 Tumblr page (that's right, we have a PlanetSide 2 Tumblr page now!) or post along with the hashtag "#PS2WishList" on FaceBook, Twitter, Google+ or Instagram!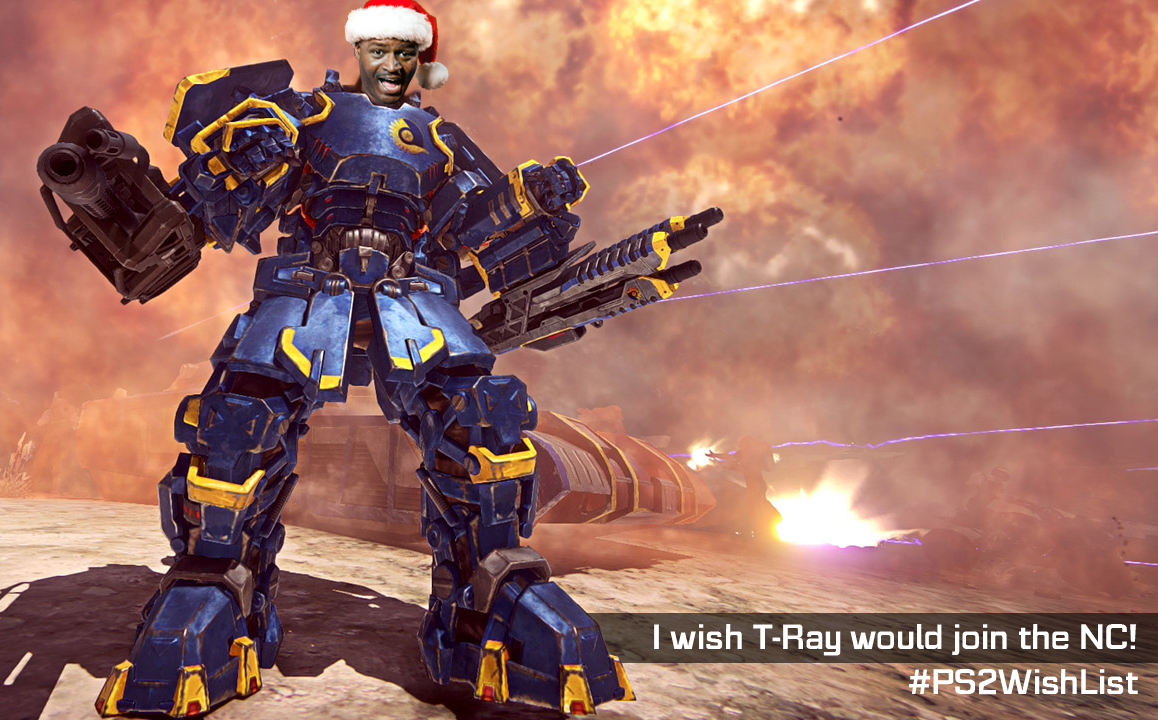 If you amaze us with your creativity, we may send you something special! So be creative! Nothing is too big or too crazy; dare to dream!
The PlanetSide 2 Team is eager to see your wishes for the New Year, so what are you waiting for soldiers?!