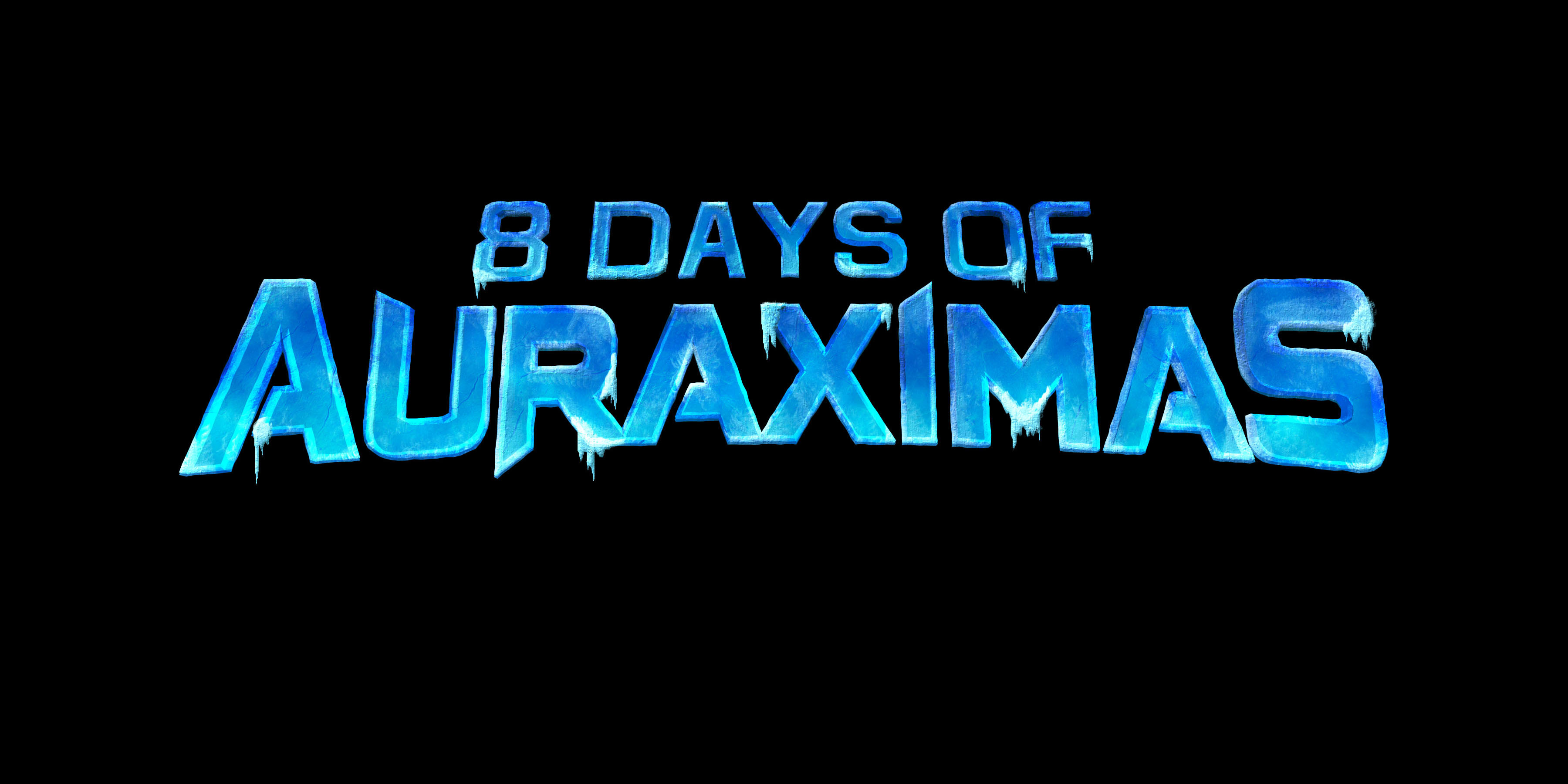 One PlanetSide 2 merchandise box, two-wenty…Rum & Cola decals and…THREE Station Cash cards, oh my!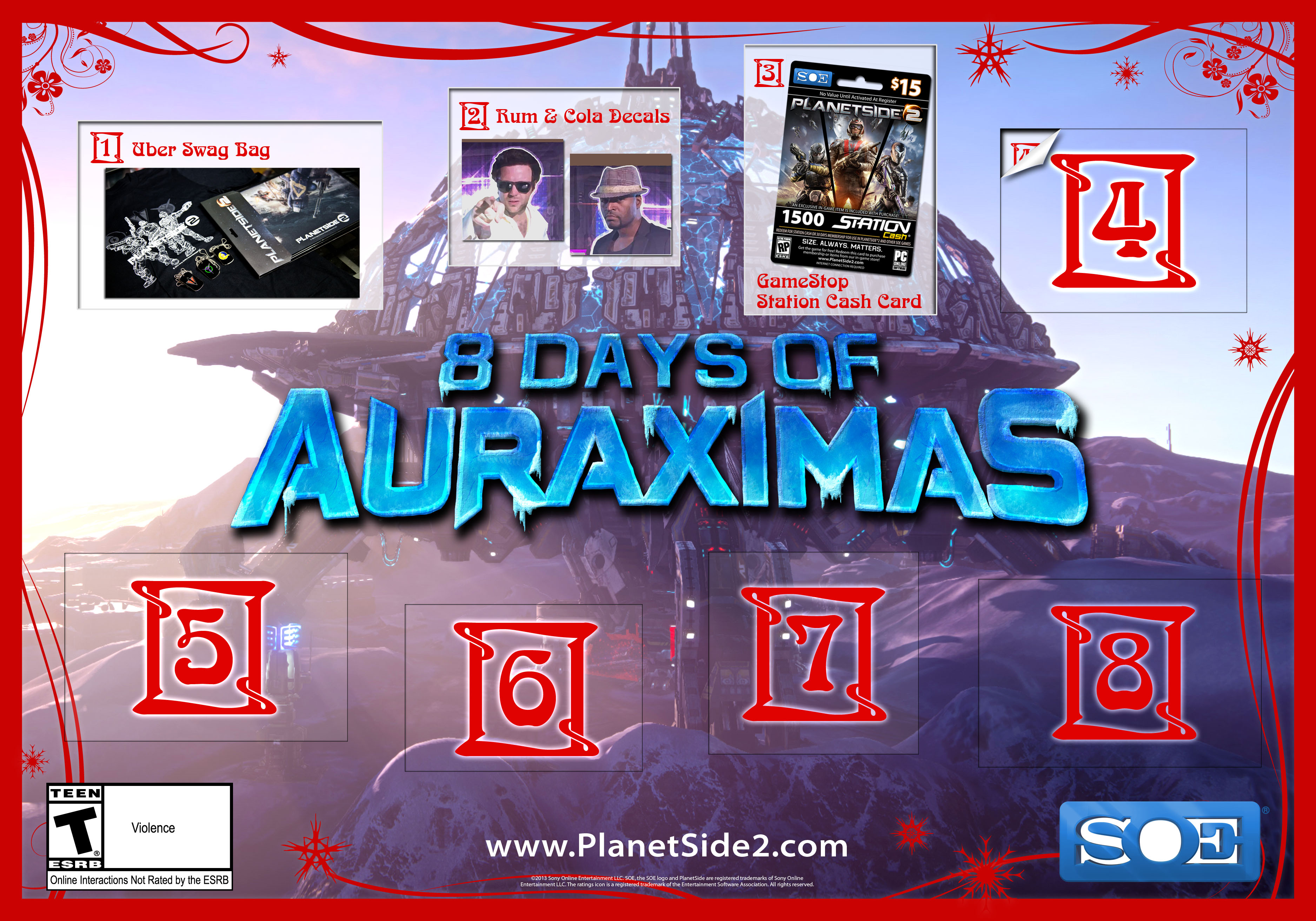 You saw it here first! Today's Auraximas giveaway is a 1500 Station Cash SOE Pre-Paid Game Card ($15 USD value) from GameStop which includes the NS-44P Commissioner weapon! All you have to do is enter our sweepstakes for a chance to win. We'll be picking three (3) lucky Auraxians, so enter today's giveaway before December 21st, 2013 at 12:00 AM PT!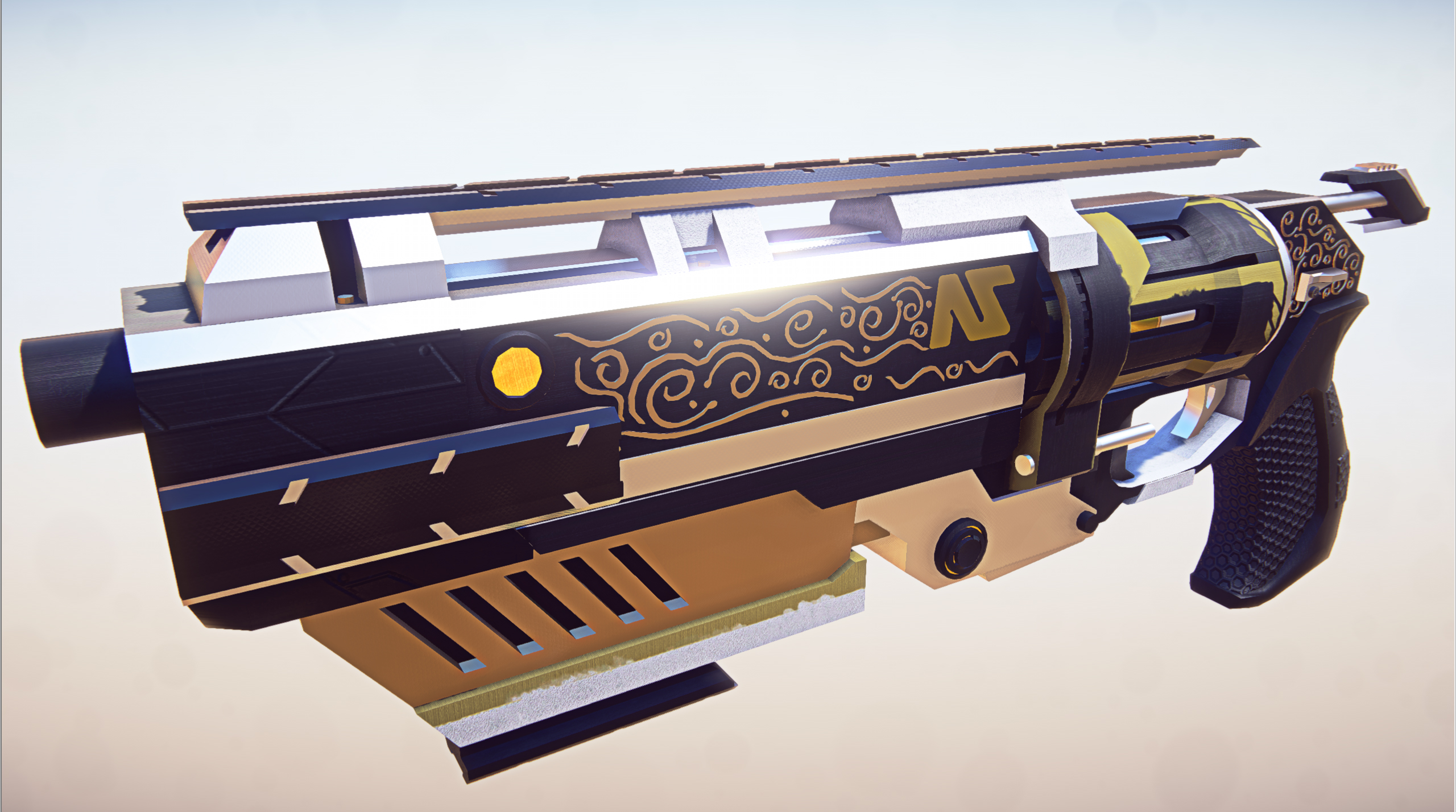 If you haven't hopped into game yet, you're missing out on double experience and all the Auraximas fun! There are snowmen hiding on Esamir, ready for you to defeat. Get two new titles by killing ten (10) snowmen and getting the Silver Medal with the NS Deep Freeze gun. Kill a Golden Snowman and get a new hood ornament for you ride! …And don't forget to give the gift of C4. It's the best!
The Auraximas event ends on January 8th, 2014 and double experience in game ends December 22nd, 2013 at 11:59 PM PT. We hope you have the snowballs to take on the challenge! ;)
Also, don't forget to follow our social channels on Twitter, Facebook and Google+ to get updates on new holiday sales!