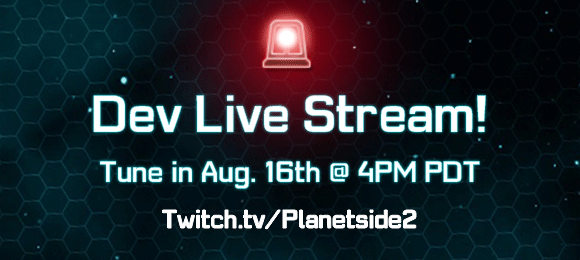 Preview: Critical Mass
PS2's next game update is big and aimed at addressing core player feedback. Tune in this Wednesday to find out what's on the way and to see the update in action.
The livestream begins at 4:00PM PT on Wednesday, August 16, 2017, over on www.twitch.tv/planetside2. We'll see you there!